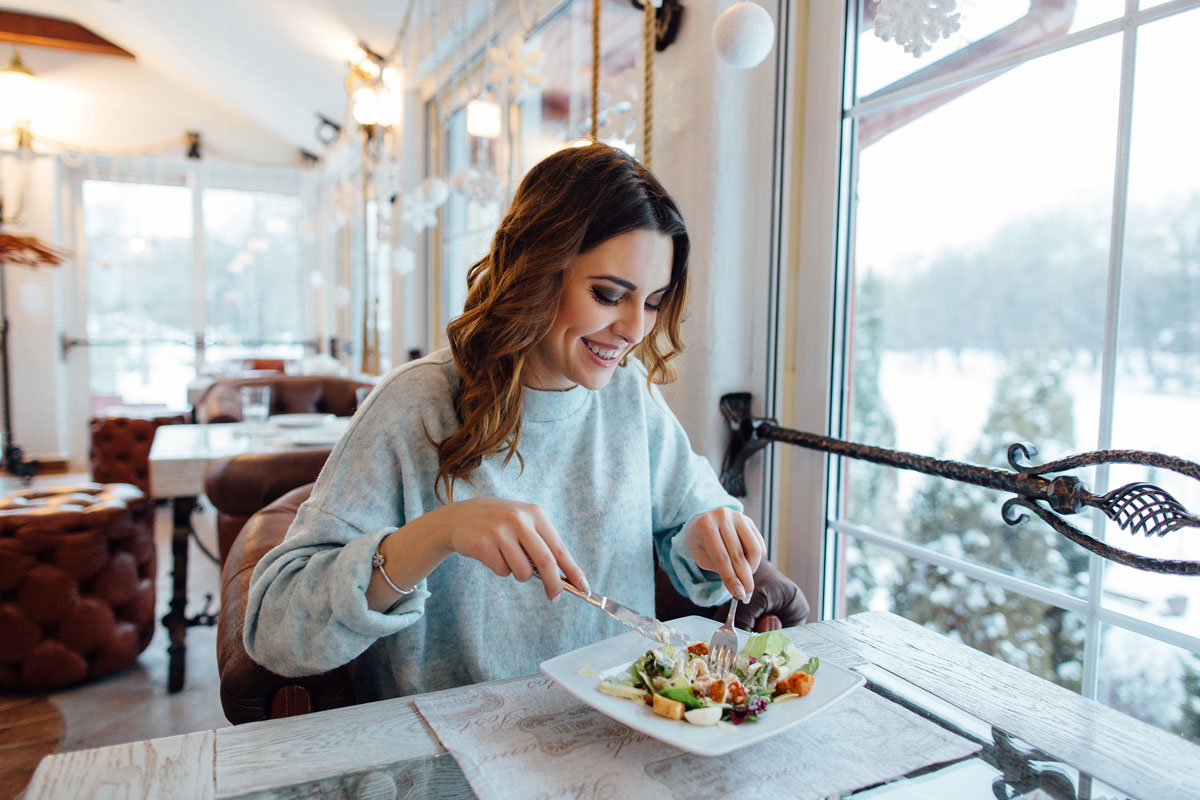 Top 5 Places to eat for Healthy Options
I am a big advocate for adopting a lifestyle where we eat healthy and nourishing food on a daily basis to achieve long term benefits. I love dining out and feel London has really raised its game with providing healthy food options across the capital.
Here are my top 5 healthy places to eat in London:
Farmacy: This Uber stylish Notting Hill restaurant is a must visit for anyone who is looking for plant based vegan and vegetarian food. Farmacy is open for breakfast, lunch and dinner & lives by the Hippocrates quote of 'Let food by thy medicine and medicine be thy food.' All dishes are super creative, freshly prepared and delicious! My favourite dish is the Kimchi bowl which contains soba noodles and fermented cabbage, mushrooms and sprouts. The juices are all organic & cold pressed meaning that nutrient levels are much higher. (74-76 Westbourne grove, Notting Hill, W2 5SH)
Spring Restaurant at Somerset house: Spring Restaurant is a must if you are visiting central London. The beautifully designed and elegant dining space is set in the New Wing of Somerset House. All food served is seasonal. The restaurant prides itself on working with some of the best organic farms in the country. One of their suppliers is Fern Verrow Farm which is a 16-acre certified biodynamic farm in Hertfordshire. All of the dishes change weekly but always have a focus on simple & delicious flavours. Spring is run by chef Sky Gyngell, who has pledged to reduce single use plastic at her restaurant. (Somerset House, Lancaster Pl, London WC2R 1LA)
The Skinny Kitchen: If your lifestyle is based around health, The Skinny Kitchen is the right place for you. With locations in Islington & Ealing, this is a great place for all day dining. The restaurant serves clean & healthy food that caters for many diets from vegan, keto to gluten free. All dishes label the macronutrients so you know exactly what you are putting into your body. I love the Raw Buddha Bowl with a side of sweet potato fries. This is super fresh, colourful and satisfying! 2 locations
(Islington: 52 Upper St, The Angel, London N1 0QH & Ealing: Unit 3 Dickens Yard W5 2UQ)
Hemsley & Hemsley cafe at Selfridges: Located on Level 3 of this iconic department store, the Hemsley sisters head a delicious cafe that contains mouth watering dishes from both of their cookbooks. You can find Ayurvedic dishes such as the Kitchari or the ultra warming & healthy organic bone broth on the menu. I love to pop into this cafe for a quick bite to eat or brunch with some friends. The sisters have even launched a healthy version of the much loved British high tea serving quinoa scones & chia jam with a side of biodynamic sparkling wine! (Selfridges, Levels 3, 400 Oxford St, Marylebone, London W1A 1AB)
The Detox Kitchen: These 2 central London delis are the perfect spot for a quick, healthy & nourishing breakfast or lunch. The Detox Kitchen's aim is to make sure that their customers leave both delis feeling satisfied, nourished and energised. Their breakfast porridge with berries, seeds & coconut yoghurt is a delicious, quick and reasonably priced breakfast option that you can order to take away. The salads for lunch are usually packed with plant based ingredients with a serve of protein, such as the salmon fishcakes. (2 locations Fitzrovia: 10 MORTIMER STREET, LONDON, W1T 3JJ & Soho: 10 KINGLY STREET, LONDON, W1B 5PJ)
If you would like to know more about what to eat, where to eat and how food and nutrition can help you live a vibrant life, you can book in with our Nurse Practitioner & nutritionist, Nurse Fiona. We offer bespoke blood and functional tests to get your health back on track! Please send us a DM, or email our client team at enquiries@nuriss.co.uk. You can also call us on 0203 971 9031.