Our essential deep-cleansing and brightening facial takes the best of hydrafacials and improves upon it, to deliver tighter, better-performing skin. This comprehensive facial combines best-in-class technologies with maximum strength product application. In seven steps we lead your skin through a personalised journey of rejuvenation and repair.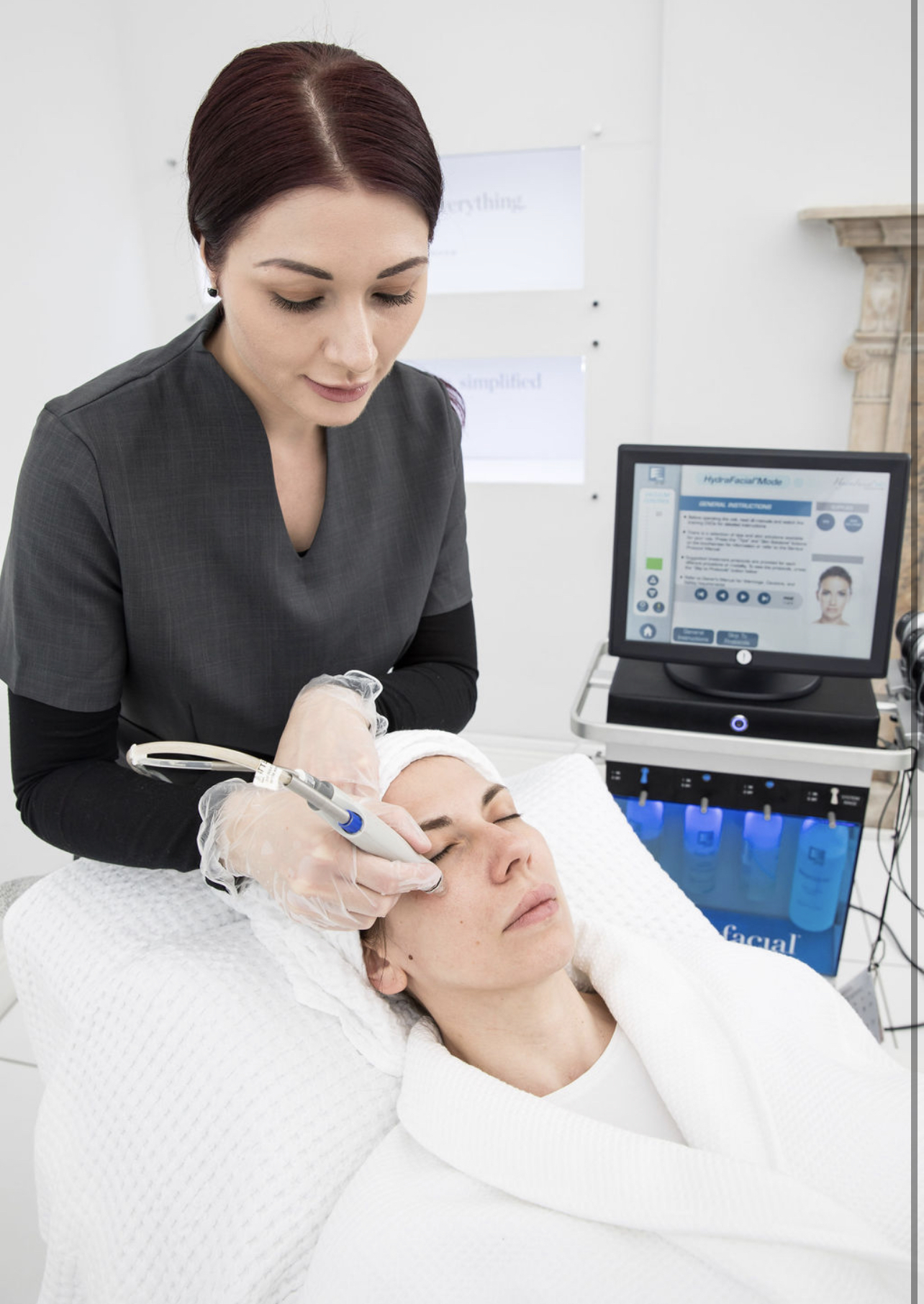 The Nuriss difference
This treatment offers the most comprehensive protocol for achieving and maintaining a clear, stable and luminous complexion. The benefits of all aesthetic treatments will be maximised when the skin is in optimal health.
Treatments last for 60 minutes and you will see immediate improvement. Downtime is minimal, although there may be some redness which will resolve within 24 hours.
Benefits: Reduced fine lines, smoothed skin texture, finer pores, firmer texture, improved hydration, glowing skin
Frequency: Fortnightly to monthly treatment. Good pre and post holiday.
Duration: 60 minutes (face)
                    80 minutes (face and neck)
Aftercare and downtime: Minimal. Some mild redness may occur which will resolve within 24 hours.
Discomfort level: N/A
Need to know: No patch test required. SPF is applied in daylight hours following this treatment. We always treat the face and neck. Bring your make-up with you should you be going out after your treatment.
Cost: £
Essential Information
Before the treatment
Bring your makeup with you, should you be going out after your treatment.

After the treatment
Avoid deep exfoliation for seven days. No prescription retinol for four days. Apply SPF daily. 
START YOUR JOURNEY TODAY
It's time to realise the best version of yourself. Whatever it is you would like to achieve, let Nuriss help you get there, as we can make 'your perfect' possible. Book a consultation with one of our experts today.