Everyone wants quick-fix, easy and non-surgical solutions to their skincare problems, whether its wrinkles, pigmentation, acne or skin discolouration. But it's hard to know where to start. Nuriss's ultimate guide to our best pick-me-up remedies for tired skin will have you looking youthful, glowing and wrinkle-free in no time!
Fruit Acid Renewal Gel 7.5% (£70)
This skin renewing re-texturizing gel works by removing dead skin cells on the top layers of the skin, encouraging new, healthy cells to develop from deeper within the skin's layers. These fresh new cells help create a more radiant complexion, while the gentle exfoliation allows the active ingredients in your other skincare products, like your cleanser, toner, serum and moisturiser, to penetrate deeper into the skin's layers so that they can work more effectively. Nuriss's Fruit Acid Renewal Gel is perfect for normal, oily and spot-prone skin types.
Illuminis Alpha Arbutin Lightening Serum (£120)
This illuminating radiance serum is suitable for all skin types and uses innovative technology and an advanced blend of safe, clinically-proven natural ingredients to reduce uneven pigmentation and sun damage. The result: brighter, more radiant skin with an even skin tone. The main skin toning ingredient is Arbutin, which is the safest natural whitening alternative to Hydroquinone. It is extracted from the Bearberry plant, which grows in North American forests. It works by inhibiting the body's tyrosinase production, which helps fade hyperpigmentation, lightening and evening skin without any side effects.
Instant Wrinkle Eraser (£60)
For immediately smoother, wrinkle-free skin, this amazing formula relaxes facial muscle contractions, instantly encouraging a more youthful appearance. The serum has long-term collagen boosting stem cells and peptides and can be used on its own, or as a skin primer before applying makeup. The magic ingredient in this wonder-product is Veegum, which tightens the skin when applied. Along with a combination of plant stem cell derivatives, powerful peptides and nourishing seaweed extracts, it instantly tightens the skin, as well as stimulating collagen in the long-term, leaving the skin smoother, firmer and more youthful.
Swiss Apple Stem Cell Rejuvenator Serum (£120)
When applied to the skin, this incredible stem cell serum reduces wrinkles and rejuvenates the skin. The use of stem cells for skin rejuvenation has revolutionised skincare, and Nuriss's Swiss Apple Serum uses the longevity inherent in the stem cells of this rare fruit to actively preserve and replenish the skin. The serum is rich in phytonutrients, proteins and powerful stem cells, which have been scientifically cultivated to promote smooth, more youthful skin.
Nuriss Neckcessity (£65)
Our necks are one of the first places to show real signs of ageing, with skin becoming loose and saggy. The skin's natural elasticity is lost over time, and the lower jaw and neck is one of the most noticeable places. Nuriss Neckcessity is a skin-tightening product that uses powerful peptides to improve and maintain skin elasticity, tightening and creating a more youthful appearance.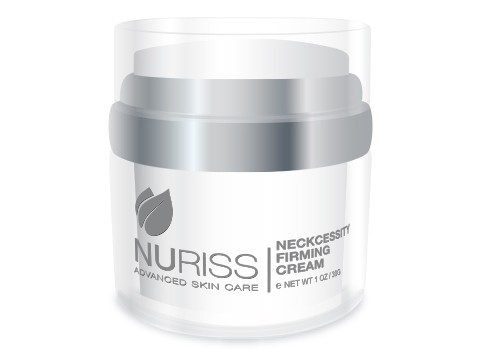 Perfecting Lip Plumper (£30)
This hydrating lip plumper is a unique and natural moisturising agent that enhances the lips, for a full, plump smile. Using two important components that constitute the molecular structure of the skin membranes of the lips – collagen and Hyaluronic Acid – to stimulate and compensate, Nuriss's Lip Plumper shapes, fills and defines the lips, restoring moisture and promoting overall health.
Eye Perfection Contouring Cream (£45)
Say goodbye to dark circles, puffiness and fine lines around the eyes with this vitamin-infused nourishing eye perfecting cream. Designed for the delicate skin around the eyes, this hydrating product smooths fine lines and wrinkles, reduces dark patches, and minimises puffiness. It is infused with vitamins and minerals to refresh tired eyes, along with a powerful anti-ageing formula containing an advanced blend of botanical peptides from soy, rice and yeast proteins, to improve microcirculation, increasing the flow of blood away from the eyes.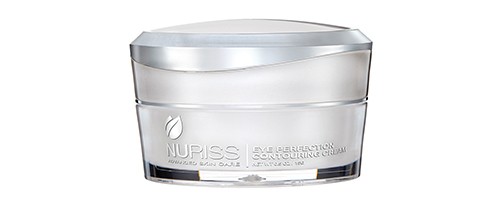 Nuriss is a skincare and wellness centre with two clinics in the heart of London. There are a range of medically-designed products to improve and care for skin, as well as treatments for everything from wrinkles and acne to cellulite and rosacea.

Feature image courtesy of Flickr